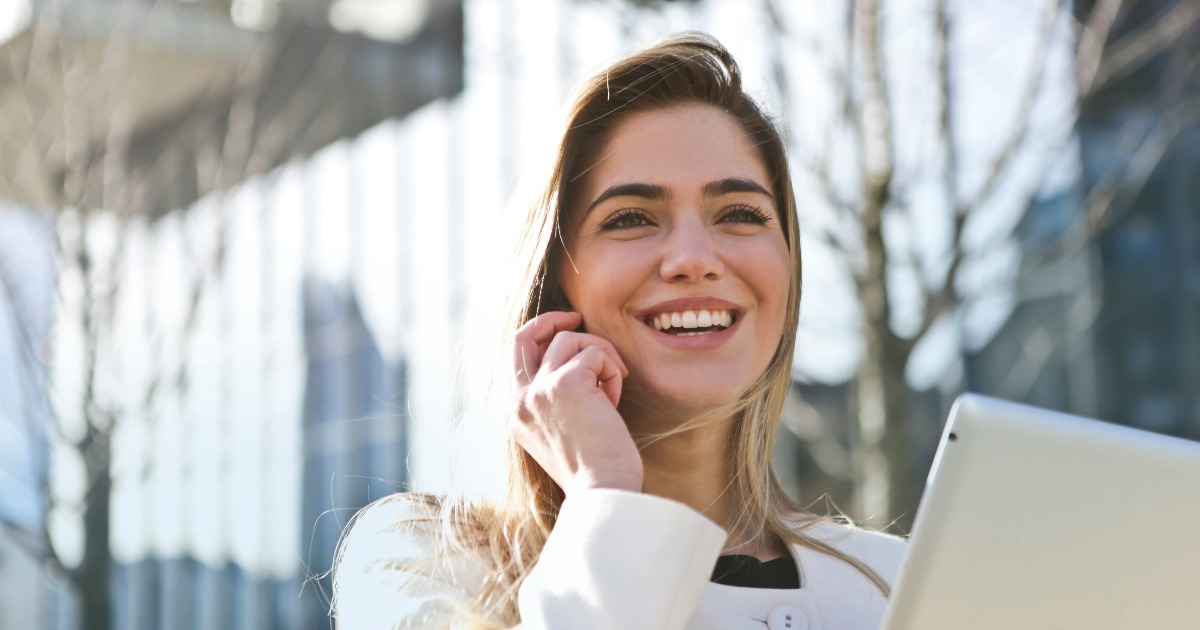 Have you ever waited for a phone call from your service provider only to miss it? It almost seems like they deliberately try to contact you when you are not available, right? It is frustrating for you but the person on the other end of the line most probably feels the same.
Sales reps, even support reps, face uncertainty when they pick up the phone and call customers. They are sure that the customer is relevant, but they don't know if he or she is available to take their call. This is a blind spot that fueled our passion to research what we call The Science of Availability.
Simply put, the Science of Availability is a platform that analyzes customers availability—mentally and physically. It predicts the best time to engage with a customer, how long the customer will be available, and which channel the customer is most likely to convert. The Science of Availability is crucial for sales and support reps to succeed today—and here's why.
1. Customer engagement is premium
Customer expectations are constantly changing, and today, it's all about personalized experiences. This makes customer engagement an important part of any business strategy. In fact, Accenture stated that 90% of B2B leaders believe customer experience is crucial to their organizations' strategic priorities.
Deloitte revealed that 62% of organizations view customer experience provided through contact centers as a competitive differentiator. Given its importance, the Science of Availability enables sales and support reps to engage customers on any channel no matter where they are in the buying process—across the entire customer journey.
2. Phone tag elimination
Phone tag is a waste of time and resources. Even if sales and support reps try to leave voicemails, there's no guarantee that customers get back to them. In fact, according to RingLead, 90% of first time voicemails are never returned.
The Science of Availability allows sales and support reps to reach customers and leads when they are both physically and mentally available. This increases the likelihood of reaching customers in the first call. Perfecting the timing and channel for engagement, the Science of Availability results in happy reps and customers.
3. Opportunities to increase productivity and reduce costs
On average, TOPO revealed that it takes at least 18 dials to connect with a single buyer. This situation takes too much time. But the most shocking is the statistics we encountered while working with enterprises—only 16% of the answered calls are effective.
According to CMO Council, the annual cost of lost productivity and poorly managed leads is a $1T. The Science of Availability allows sales and support reps to leverage real-time insights to connect with customers efficiently and at a faster rate.
4. Constantly changing customer behavior
Everything is fast-paced today. As a business, it is important to listen to what customers want and need to stay ahead. On the contrary, sales reps feel they don't have enough information before making a call, according to Lattice Engine.
The Science of Availability combines historical and real-time enterprise data with its exogenous sensor network. This empowers sales and support reps to track customer behavior. Then, they can use this information to refine current processes to reflect changing customer behavior.
5. Competition is fiercer than ever
The digital world brought many opportunities for businesses. But it also heightened competition over the same leads and customers. According to HubSpot, enterprises fail to reach 50% of their potential customers.
The Science of Availability not only helps businesses reach customers at the perfect moment, it also helps them stand out. Wuderman found that 79% of customers said businesses must show that they understand and care about them before they consider purchasing. With the Science of Availability, businesses can optimize sales and marketing, as well as provide a stellar, personalized experience that customer expect.
The present and future are using AI and Big Data to enable sales and support reps to zoom in on high-quality leads and customers that are both relevant and available. The Science of Availability generates and provides real-time insights that make sales and support reps more efficient and customers more engaged. Eventually, it becomes an essential tool that helps businesses succeed.